Welcome to The Lavender Cakes -Surrey. Based in Redhill area, I work in an EHO approved home based Kitchen.
I create cakes for all the occasions, whether it's a wedding, a birthday, a christening or for any other special day!!
I always work together with you and design the cake for your requirements.
As a person who loves baking, I always use freshest and finest ingredients in my cakes to maintain the taste and the highest quality.
Hope you enjoy browsing my website.
Thank You.
Bashini Weerasinghe.
See my designs in the latest issue of Wedding Cakes – A Design Source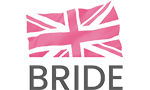 All cakes are ...